When:
January 27, 2019 – February 24, 2019
all-day
2019-01-27T00:00:00-06:00
2019-02-25T00:00:00-06:00
Contact:
Cassandra Pena
(210) 236-8652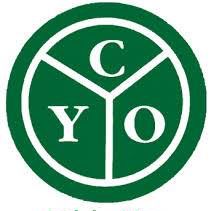 Registration for all Track, Spring Baseball and Softball will be held at the church on the following dates:
Wednesday, February 6th from 5:30 pm – 7:00 pm by the RE building
Sunday, February 17th after the 8 am, 10 am, and 12 pm masses
Wednesday, February 20th from 5:30 pm – 7:00 pm in the Hall
Sunday, February 24th after the 8 am, 10 am, and 12 pm masses
Returning players only: online registration will run from January 27 – February 24:
https://reg.sportspilot.com/106369/login
For Track – Please select 1 jersey size
If ordering new baseball/ softball uniform – Please select 1 jersey size and 1 visor / cap size
If you do not need a uniform; you can receive a 25% discount using this code at checkout: UNIFORM30 (all caps)
New players are not eligible to register online.
*To guarantee your spot on a team as a returning player you must complete registration by Sunday, February 24th.
Late registration begins on Tuesday 2/26/2018 – $25 late fee applies.
Your child will not be placed on a roster until registration is complete.
NOTE: If you are registering a child who has not yet played any sport at SAC, you will need to provide a copy of your child's birth certificate and proof of address or parishioners envelope. If your child played the previous year please have their uniform number available to avoid number duplication. Complete registration includes payment and applicable documentation.
If you have any questions please contact the SAC CYO Registrar, Cassandra Peña, at saccyoregistrar@yahoo.com or call (210) 236-8652.