When:
June 20, 2019 – June 23, 2019
all-day
2019-06-20T00:00:00-05:00
2019-06-24T00:00:00-05:00
Where:
Tecaboca
5045 Junction Hwy
Mountain Home
TX 78058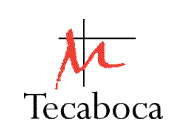 Family. Fun. Faith. Unplugged. Outdoors.
Enjoy four days of family and peer group activities, and time to just relax with your family at beautiful Tecaboca. We invite you to take a break from the usual summer schedule and spend some time reflecting on your faith and your family bonds. Families participate in retreat-type activities designed for all ages to enjoy. During free time, families may shoot bows and arrows or .22 rifles; ride horses, swim, kayak, and fish. Evening activities include campfires and cookouts.
Cost for this retreat: $110 per family member ages 8 and older; $60 per family member 3-7 years old; no charge for those under age 3. Maximum family fee: $600. This fee includes all activities, housing, and meals.