Ever feel the need to want to promote vocations? Everybody has a vocation, or a call from God, whether to the priesthood, diaconate, religious life or consecrated life. We meet on the second Wednesday of every other month in Parish office from 7pm to 8pm. Men and Women of all ages and walks of life are welcome to be part of this ministry, and it does not require any experience, just come as you are, have a willing spirit to serve and to pray for vocations in general.
Interested in the Traveling Priest? The Traveling Priest helps families pray for vocations.
How it works?
Each week The Traveling Priest Statue will stay with a new family.
Once you receive the statue into your home, place it in a prominent place.
Pray daily using the prayers provided.
Continue to pray for vocations by adding this petition to your family prayers.
Returning/receiving of the Traveling Priest Statue usually occurs weekly.
For additional information and/or to join, please contact:
Parish Office at 210-688-9033 and/or email at [email protected]
Vickie Wood at 210-305-0771 and/or email at [email protected]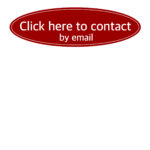 Statue of St. John Vianney, Patron Saint for Priests