Laude Homeschool Co-op, a service of St. Anthony Mary Claret Homeschool Ministry, provides academic and extra-curricular classes in a supportive community based on our common faith.
Laude meets Fridays during the Fall and Spring from 9 am – 2 pm, after 8 am Mass.
Parents teach and volunteer to provide core and extra-curricular classes for K-12 in a group environment. (No Pre-K)
Examples of courses include: History, Geography, Religion, Science labs, Math, English, Religion, Foreign Language, Art, Music, Theatre, PE, Tae Kwon Do, and more.
Find out more by visiting their website at https://www.homeschool-life.com/TX/samc-hsm-laude or by emailing the director, Amanda Vines, at [email protected].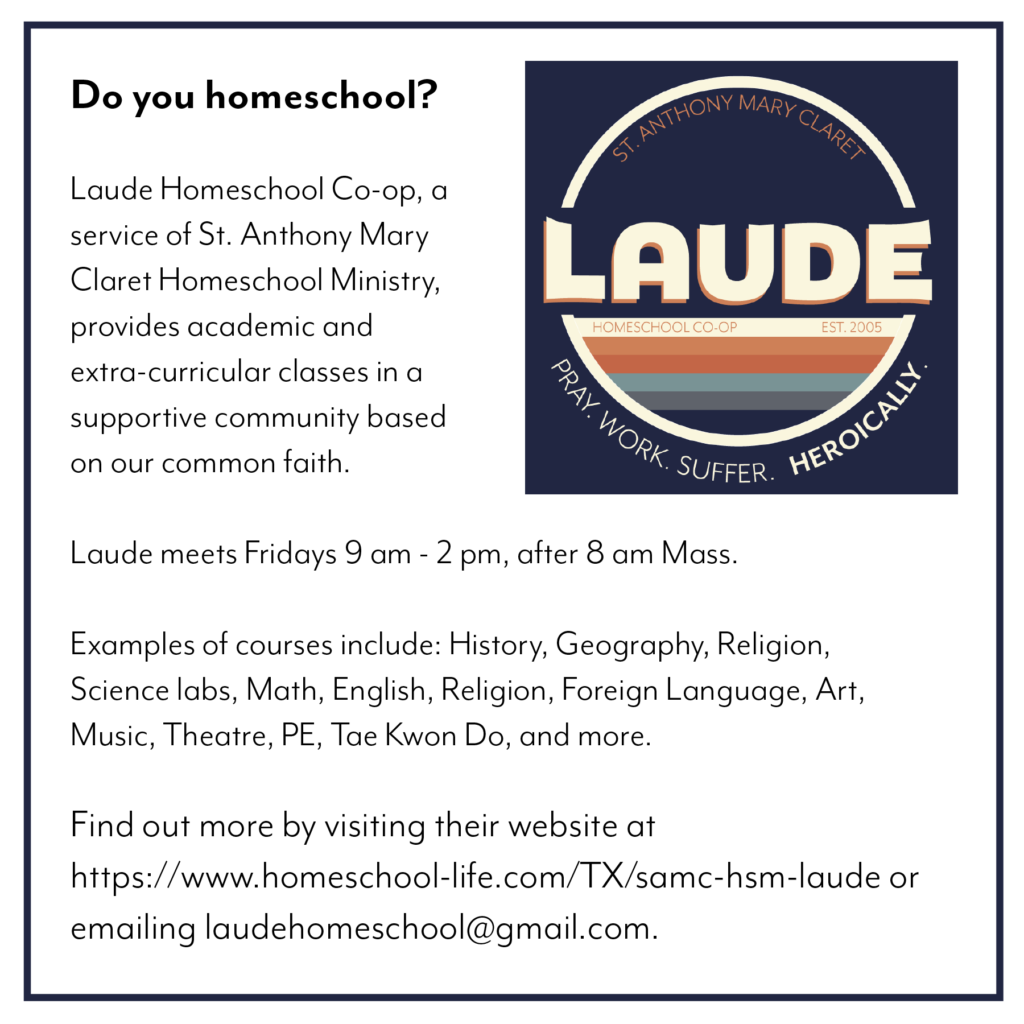 Director: Amanda Vines