As pastor of St. Anthony Mary Claret Catholic Church, I want to express the welcome from all of us to you for choosing to become one of our parish family. We all hope you will always feel at home here and that our worship and other parochial services will fulfill your spiritual needs. Please view our parish's events calendar and our mass schedule.
St. Anthony Claret Parish is rather young and was started because of the immense growth of the city in this area. As you probably have noticed, we have a new permanent church building so we do have the facilities necessary for a growing parish. You may have already heard about the catechesis programs we provide and our parish organizations and ministries. In order to register your children for Catechesis, please call 210-688-9033 or click here. We encourage you to become involved and be a participating member of the parish family. Please visit our ministries' pages for more information: Liturgical, Outreach, and Social.
During these years, we have accomplished a lot, thanks to the generosity of the parishioners. Our stewardship program, "God's Plan for Church Support", is based on the scriptural concept for tithing. I invite you to become a contributing member. Whatever you give is between you and God. But it will help us to continue to grow and provide all the necessary services.  If you would like to contribute using your credit card, you can do so by clicking the donate button:
If you are new to the parish, please complete the online registration form (click here) as soon as possible, or find a printed one near the entrance to the church building.  Then return it to the parish office or drop it in the collection basket.
I hope we are making you feel welcome at St. Anthony Mary Claret!
Sincerely in Christ,
Reverend Jan P. Klak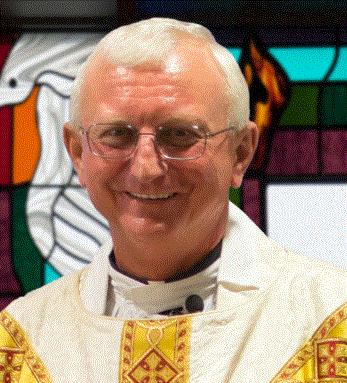 For the Sacrament of Marriage only, parishioners must reside in our zip codes. We have most of 78253 and the portion of 78254 that is outside of 1604.
Online registration form: